Services - Insolvency - reorganization
eCont performs all the activities necessary for the solving of insolvency circumstances, meaning the liquidation of commercial companies.

We use an efficient process of recovering debts, which is adapted and applied in the frame of every project and which includes services adapted to the needs of every client:
Strategic assessment
Process improvement
Assets development
Cost realignment
Specific managemen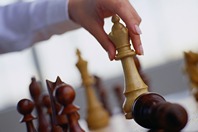 We offer consulting and we implement a complete range of solutions for companies in financial incapacity: bankruptcy, the concursual procedure for recovering debts, the individual recuperation by means of the executory procedures, the implementation of some rectification programs for companies with poor financial outcomes, privatizations through the development of assets.
Furthermore, we offer assistance to our clients with the view of identifying and analyzing the areas of low performance activities, as well as for the elaboration and implementation of some strategies for the optimal development of the claims owned over third parties.
Throughout the activities performed for our clients, eCont especially targets the achieving of the following outcomes:
The timeliness performance of the liquidation operations and the short term development of the assets in the debtors' patrimony
The development at high prices, of the assessment values
The development in block of assets
Performed services:
Legal management and reorganization
Bankruptcy and legal liquidation
Voluntary liquidation
Recovery of debts
Preventive Concordat the ad-hoc mandate
Special management